2022 SQA Undergraduate Research Scholarships
If you are interested in getting research experience in quantum technology, then an SQA Undergraduate Research Scholarship will provide an invaluable opportunity for you.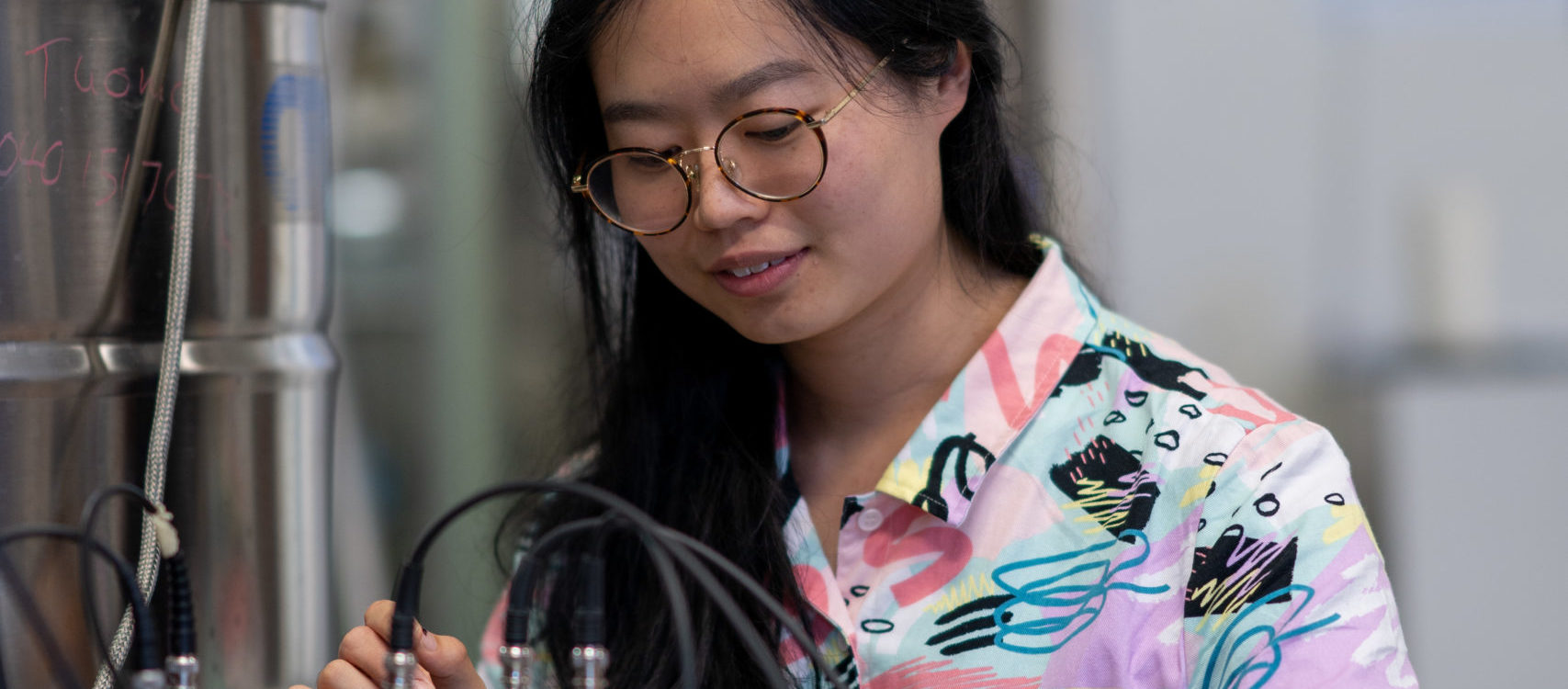 The SQA Undergraduate Research Scholarships provide talented undergraduate students with an invaluable opportunity to get research experience in quantum technology. Candidates undertake an exciting 6-week project from one of SQA's four partner universities, supervised by a leading quantum researcher.  
 The aim of the program is to provide opportunities to students partway through their undergraduate degree to develop their research skills and inspire them to consider further quantum technology research or related activities in the future. 
There will be some scholarship places specifically reserved for female-identifying students, to ensure the future of quantum is gender diverse. We strongly encourage female-identifying students to apply! 
Projects are offered from across the four SQA partner universities. Browse the available projects here.
The SQA Undergraduate Research Scholarship is AU$3,333 for a six-week research project.
The project period is for 6 weeks in January to February 2022 (exact dates will depend on project supervisor availability), on a full-time basis (35 hours/week for six weeks during normal working hours unless advised otherwise by the supervisor). Flexible arrangements can be made to accommodate, for example, carer responsibilities.
Eligible applicants will be awarded on academic merit, their personal statement and suitability to the projects offered.
You may identify with any gender, but some scholarship places will be prioritised for female-identifying students.
Scholarships are open to Australian citizens, permanent residents, and international applicants.
You must be enrolled in an undergraduate program at an SQA partner university (the University of Technology Sydney, the University of Sydney, UNSW Sydney, or Macquarie University).
You must have completed a minimum of the equivalent of 1.5 years of full-time study towards your undergraduate degree by the time you commence your research project.
If you were previously awarded an SQA Undergraduate Research Scholarship, you are not eligible to apply.
To be considered, please upload a copy of your university transcript and a 1-page personal statement in your application. 
In your application, you will be asked to note your project preferences. Browse the available projects here.
Please also read through the SQA Undergraduate Research Scholarships Conditions of Award before submitting your application. Please note these conditions are currently being finalised and are thus subject to change; they will be updated as soon as possible. 
Event: Study Quantum – pathways to a career in quantum technology
Learn more at an online panel of quantum educators exploring the quantum study options available at some of Australia's top universities, on 27 Oct at 5 pm.