2020 Sydney Quantum Academy Postdoctoral Fellowships



The Sydney Quantum Academy (SQA) Postdoctoral Fellowships are awarded to outstanding early-career researchers. SQA Fellows will contribute to and enhance research and innovation in the field of quantum science and technology at one of the SQA partner universities (the University of Sydney, UNSW Sydney, University of Technology Sydney and Macquarie University).
Following a successful and competitive first round of applications, we are pleased to announce the second round of applications for SQA Postdoctoral Fellowships in 2020.
Applicants from related fields in quantum science and technology are encouraged to apply. Successful applicants will have opportunities to work with leading quantum research groups across the SQA partner universities. Professional development and industry engagement opportunities will also be provided to recipients.


Applications for 2020 have now closed.
To be notified about future opportunities, please
subscribe to our newsletter


Successful applicants are expected to commence their Fellowships in the first half of 2021. SQA will monitor government travel restrictions around COVID-19. Consideration will be given where delays are unavoidable.
We encourage applicants based overseas to apply. If you are based overseas, and not currently an Australian resident or holder of a permanent resident visa, your application will be considered. However, any offer will be dependent on the border restrictions in place by the Australian Government in response to COVID-19.
What does the SQA Postdoctoral Fellowship offer?
A three-year, research-focused academic appointment at one of the SQA partner universities.
An academic appointment at Level B, plus a generous employer-provided superannuation contribution.
Research support and career development funding.
Australian citizens, Australian permanent residents and international applicants are welcome to submit an application.
You must have been awarded your PhD within the last 10 years.
In order to be considered, your application must contain the following information:
CV
Research project proposal
Evidence of industry engagement
Letter of endorsement. Your nominated supervisor must email their letter of endorsement directly to SQA at info@sydneyquantum.org by Tuesday, 29 September.
The letter of endorsement must include confirmation of the following:

You have contacted your nominated supervisor to discuss your application and project proposal
Your nominated supervisor has read your project proposal
Your nominated supervisor has commented on your academic merit and research potential
Your nominated supervisor endorses your application and research project proposal

Letters of reference. Your two referees must email their letters of reference directly to SQA at info@sydneyquantum.org by Tuesday, 29 September.
Please note that your nominated supervisor cannot be your referee.
Please refer to the SQA Postdoctoral Research Fellowships Application Guidelines for additional information on your application.
How will your application be assessed?
Your application will be reviewed, ranked and selected using the following assessment criteria:

Research achievements and contributions relative to opportunity
Demonstration of an appropriate research track record related to career stage by including research outputs, prizes, honours and awards, research funding, HDR supervision and other professional activities outside of academia.


Quality, innovation and feasibility of the research proposal and extent to which it would advance SQA objectives
An explanation of how your research project proposal could pioneer new research opportunities and advance the quantum field. Outline how your project will be completed within the three-year fellowship, using the necessary facilities available to conduct the proposed research.


Alignment and engagement with industry
A description of how your research project proposal and/or your experience demonstrates meaningful engagement, collaboration and participation with industry.


Transformative potential of the award for the applicant
A description of how the fellowship would lead to a significant change to your existing research and/or capabilities.


The selection process will involve consultation with and recommendations from a panel of quantum academics. We encourage both domestic and international applicants to apply.


The SQA and its partner universities are committed to gender equity, diversity and inclusion. The SQA encourages applications from women and people from different backgrounds, including Aboriginal and Torres Strait Islander peoples, peoples from culturally and linguistically diverse (CALD) backgrounds, people with disabilities, and from those who identify as LGBTIQ. We welcome applicants to include this information as part of their applications.
The SQA Postdoctoral Fellowship scheme is funded by the New South Wales Government and our four partner universities.
Given our current climate of uncertainty around COVID-19, we encourage you to please re-visit this site regularly for updates and additional information.
Partner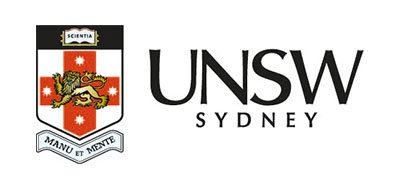 Proudly funded by