2020 SQA PhD Scholarships
The SQA PhD Scholarship program fosters excellence amongst postgraduate candidates undertaking research training in quantum technology. SQA PhD scholarships provide successful candidates with an opportunity to work with leading researchers.
Candidates will undertake their PhD studies at one of the SQA partner universities: the University of Sydney, UNSW Sydney, University of Technology Sydney, and Macquarie University.
Two scholarship streams are currently open.
SQA Primary PhD Scholarships are available for domestic and international applicants with an outstanding track record of academic achievement and research potential. Successful candidates will undertake a full-time PhD program in quantum technology at one of the four partner universities.
SQA Supplementary PhD Scholarships are available for excellent applicants currently undertaking a full-time PhD program in quantum technology at one of the four partner universities.
Scholarship holders are expected to commence their PhD program in the first half of 2021. (Due to impacts caused by the Covid-19 pandemic consideration will be given to requests to delay where required.)
We encourage applicants based overseas to apply. If you are based overseas, and not currently an Australian resident or holder of a permanent resident visa, your application will be considered. However, any offer will be dependent on the border restrictions in place by the Australian Government in response to COVID-19.


Applications for 2020 have now closed.
SQA Primary PhD Scholarship
The SQA PhD Scholarship provides a stipend of AU$35,000 per annum for a maximum duration of four years. An additional AU$5,000 per annum will be granted to successful applicants for career development.
Student tuition, health cover and visa fees will be waived for successful international applicants.
SQA Supplementary PhD Scholarship
Open to any PhD candidate commencing or within the first year of their PhD program. PhD candidates must also already hold a primary PhD stipend of AU$33,000 or less.
The SQA Supplementary PhD Scholarship covers the difference between the value of the candidate's primary stipend and the SQA Primary PhD Scholarship for the remaining duration of the candidate's primary stipend.
If a candidate's primary PhD stipend is funded for less than four years, they will be provided with an SQA Primary PhD scholarship of AU$35,000 pro rata to extend their candidature (maximum PhD duration of four years).
All scholarship holders are expected to participate in and complete the SQA PhD Experience Program as complementary training as per the SQA PhD Scholarship Conditions of Award.
Scholarships are open to Australian citizens, permanent residents and international applicants.
Applicants are expected to apply for or be enrolled in a full-time PhD program at an SQA partner university. PhD projects must be in a field related to quantum technology. Please note that candidates will not be offered an SQA PhD scholarship unless they are enrolled in this program in time to commence in the first half of 2021.
PhD candidates must have the support of an academic staff member at one of the partner universities. A potential supervisors list is available here to assist applicants in their applications.
To be considered, please upload the following documents with your application. This supporting documentation must be contained in a single pdf (not a portfolio).
Project proposal
Academic transcript(s)
CV
Any other additional information supporting your application
Please read the SQA PhD Scholarship Application Guidelines carefully before applying.
Please note: Failure to follow the guidelines will lead to your application not being considered.
How will my application be assessed?
Applications are assessed to ensure candidates meet the academic and research standards and to ensure alignment to SQA goals and objectives.
The assessment criteria are:
academic merit
academic and professional expertise
research potential and alignment with SQA objectives
potential for industry engagement.
The SQA PhD Scholarship selection committee assesses applications through a competitive assessment process. Members of the selection committee are researchers and academics within the four partner universities.
Applicants should ensure that all information conveyed in their application can be understood by someone within and outside their sub-discipline.
The SQA encourages applications from women, Indigenous Australians, applicants with culturally and linguistically diverse backgrounds, people with disability, and from those who identify as LGBTIQ. We welcome applicants to include this information as part of their applications.
The SQA PhD Scholarship program is funded by the New South Wales Government and our four partner universities.

Given the current uncertainty as a result of COVID-19, please re-visit this site regularly for updated information.
Partner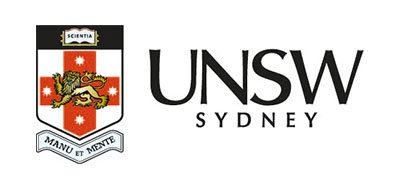 Proudly funded by